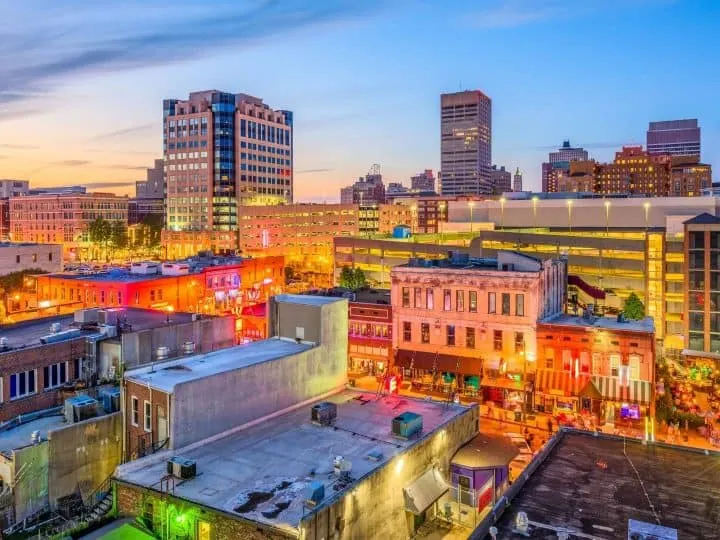 10 Fun Things to do in Memphis with Kids
Memphis is a city that is always awake with classic music, distinct barbeque, and plenty of Southern soul. From the opulence of Graceland to the natural beauty of the Mississippi River to down home cooking that is worth writing home about, there are lots of great things to do in Memphis with kids.
Here are ten of our favorites, including tips on where to eat and where to stay when visiting the Birthplace of Rock 'n Roll.
Explore more of the state! Here are our favorite things to do in Tennessee with kids.
Table of Contents
Things to do in Memphis with Kids
The best part of visiting a new city is to explore and learn from it. There are three museums that are definite "must-do's" on your trip to Memphis with kids. They embrace the city's musical background and important role in the civil rights movement.
1. Sun Studios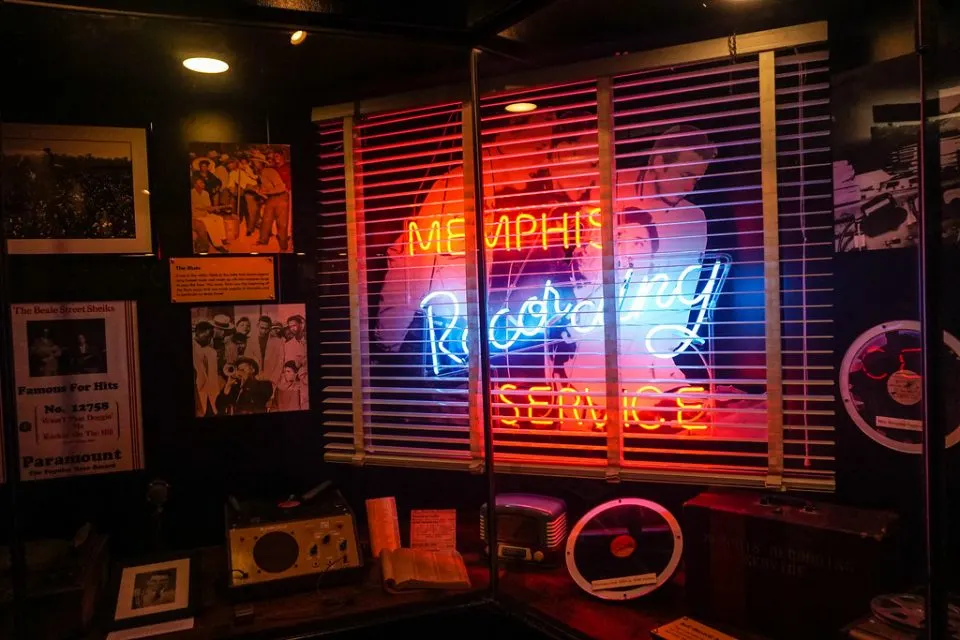 Sun Studios is unofficially considered the Birthplace of Rock 'n Roll.
In 1952, Sam Phillips decided to open a small recording studio in the heart of Memphis, Tennessee. Little did he know at the time, his small business would come to be the most well known studio in America.
Elvis Presley, Johnny Cash, and Roy Orbison are just a few of the many artists that stepped foot in the doors.
Book a Memphis City Tour which includes admission to Sun Studios.
Today, the studio has turned into a one-of-a-kind museum with almost all the original equipment used back in the 50s, even the microphone! Don't forget to take a picture as this is a must-have photo opportunity at the end of the tour.
2. Stax Museum of American Soul Music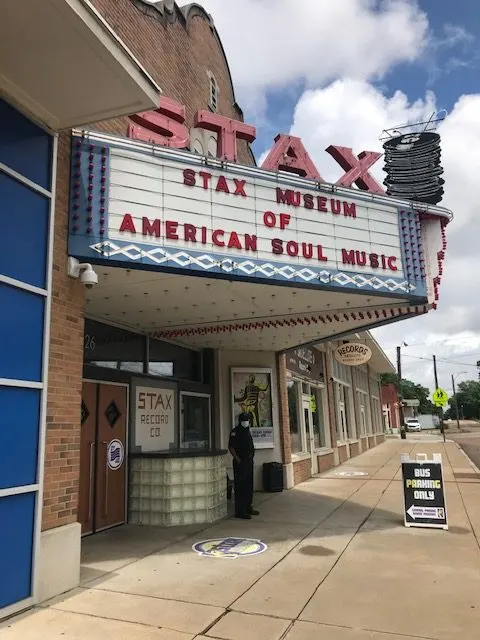 Stax Museum in located in Soulsville, which is the neighborhood that music legends like Al Green, Ann Peebles, and Isaac Hayes called home.
The soul culture of this neighborhood and its recording studios has produced some of the most popular and recognizable American Soul music of all time.
Interactive exhibits, films, stage costumes, and plenty of memorabilia fill the Stax Museum to really draw in visitors to the time where soul music reigned supreme. Don't miss the Wall of Sound where the walls are covered with all of the albums and singles released by Stax from 1957 – 1975.
3. National Civil Rights Museum
Located at the Lorraine Hotel, site of the Martin Luther King Jr. assassination, this walk-through museum is a history lesson for everyone. The pictures, voices, films, and exhibits tell the story of standing up for equality and is very emotional. Plan extra time to just "be" in this museum.
The National Civil Rights Museum gives you an illuminating insight on how life was from the 17th Century through 1960 through artifacts, films, oral histories, and interactive displays.
Highlights include exhibits on slavery, student sit-ins, and the famous Montgomery Bus Boycott.
4. Graceland
Over a half million people per year make the pilgrimage to Graceland, Elvis Presley's beloved home and final resting place.
There are a variety of tour options, from VIP experiences which include backstage access, to the traditional experience which allows you to experience Graceland via an audio tour.
Highlights of the mansion include the ornate style of the Jungle Room, a kitchen and living areas frozen in 1970's style, and rooms filled with Elvis Presley's legendary jumpsuits and gold and platinum records. Of course, every Elvis fan will want to pay tribute to the King of Rock 'n Roll at his grave.
Some tours include access to his jets, automobiles, and even souvenirs that are not available to the general public.
5. Spend the Afternoon at Mud Island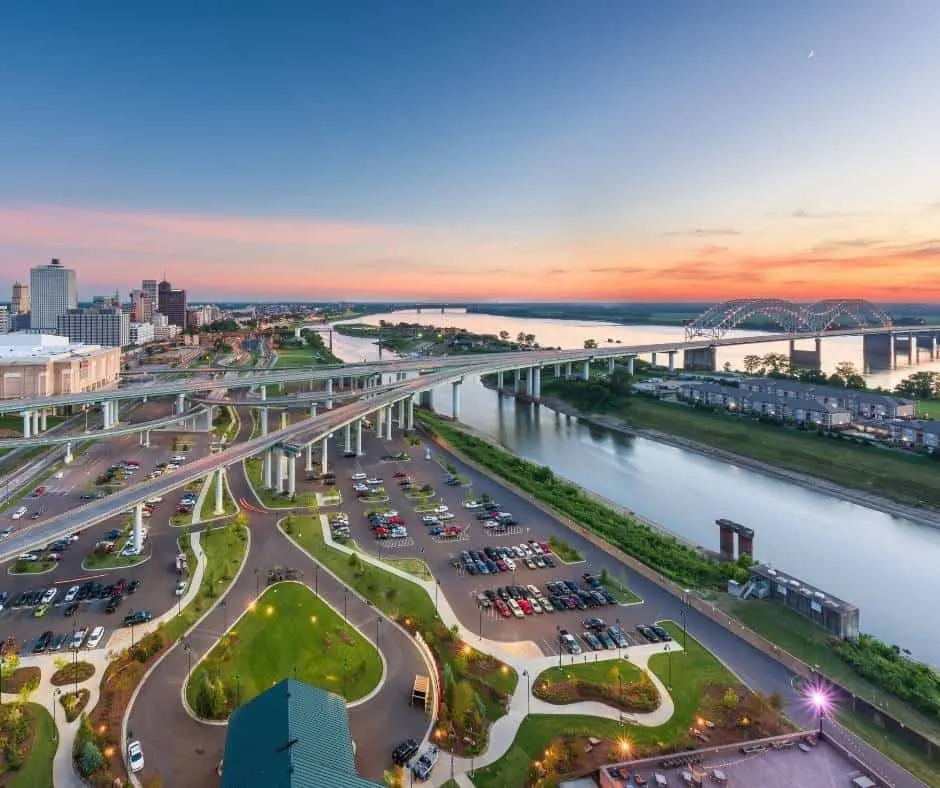 Memphis is located on the Mississippi River. To see the Mississippi riverbanks while on the water creates a true appreciation for the Mississippi Delta region.
Mud Island is a waterfront park ideal for a half day excursion and a chance to enjoy nature and the outdoors. It is a nice backdrop for family photos, have a picnic, and enjoy views of the Memphis skyline. You will definitely want to snap a pic next to the park's 50-foot Memphis sign.
Don't miss the Riverwalk which features a scale replica of the Lower Mississippi River from Cairo, Illinois, to New Orleans, Louisiana. The replica will take you through six states in just five blocks!
You can also visit the Mississippi River Museum while on Mud Island. It celebrate the people who have called this region home, from native cultures to Civil War soldiers and even showboat performers.
6. Take a River Cruise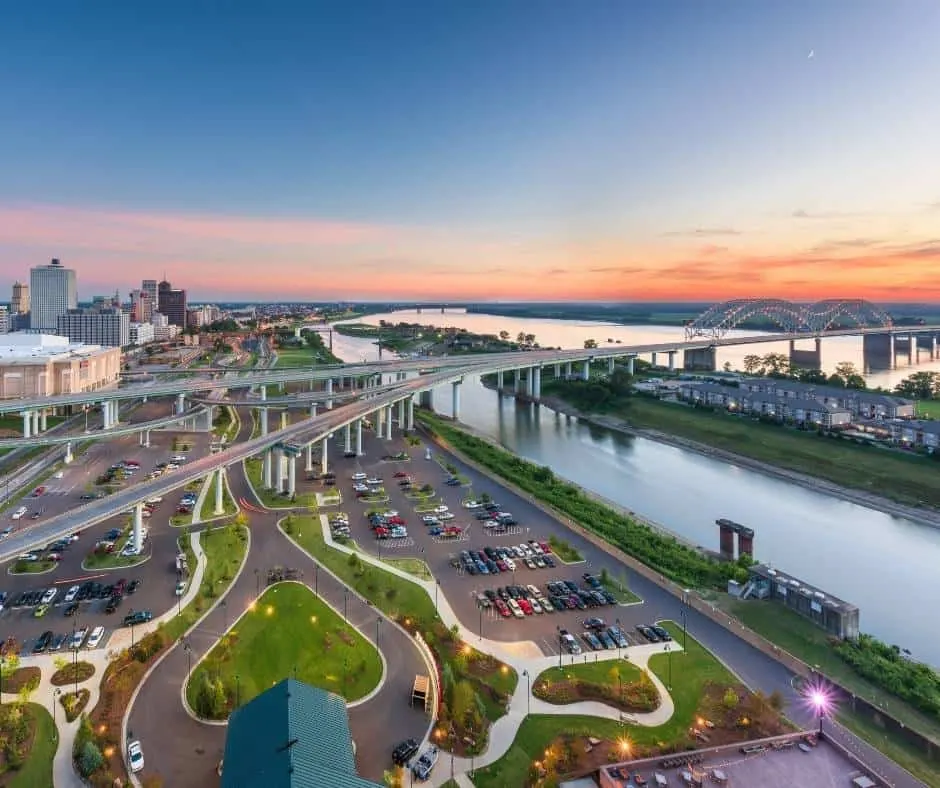 What better way to enjoy the might Mississippi River and the Memphis skyline than on a riverboat cruise?
There are a wide variety of options, from 90-minute cruises with historical narration to dinner and music cruises featuring Memphis barbecue and a live band.
Book your tour of Memphis and river cruise via TripAdvisor.
7. Dine at these Classic These Memphis Restaurants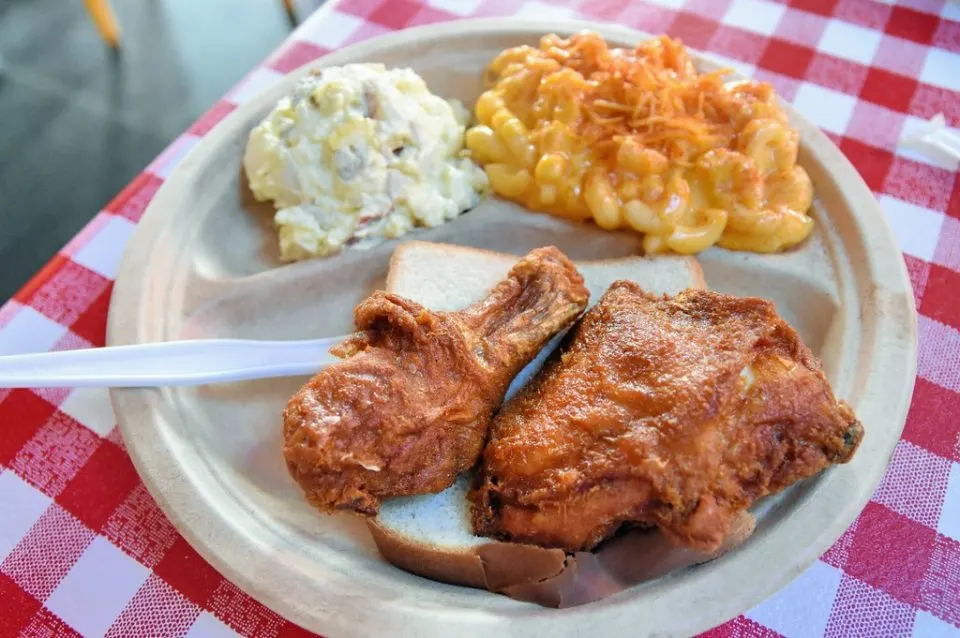 If there is one thing we learned in Memphis, it is to try anything on the menu you never tried before. Here are our absolute favorite places to grab a bite.
Gus's World Famous Hot & Spicy Fried Chicken
Its exactly that! Hot and spicy and oh so tasty! Gus's World Famous Hot & Spicy Fried Chicken is probably the only place I ever saw a two-piece order of fried chicken (breast and wing) on the same menu with a $300 bottle of Dom Perignon.
Rum Boogie Cafe
A must-stop on Beale street to listen to live music while tasting fried green tomatoes- they go well together! The ambiance at Rum Boogie Cafe is lively and their menu boasts a wide variety of Southern selections. From catfish to barbecue to red beans and rice, this is definitely a place that has good eats.
Blues City Café
Another good spot on Beale Street. We think Blues City Cafe's barbecue and gumbo are both outstanding. Try the coleslaw.
Central BBQ
This is one of the top recommendations from locals for barbecue. From the minute you walk in and order at Central BBQ, you can't wait to sit down and eat.
The ambiance and vibe is eclectic and unique. The walls in an attached backroom have a painted mural that is perfect for a selfie, and the barstools face the open air which make them great for people watching. Try the BBQ Nachos here.
Corky's
You will find a few of these restaurants around the city. My son and I decided to share the BBQ platter with all the fixin's for the full experience.
It was so good we had to buy a few bottles of Corky's sauces to bring home. We also found the sauce at the local Walmart.
8. Have a Classic Memphis Southern Breakfast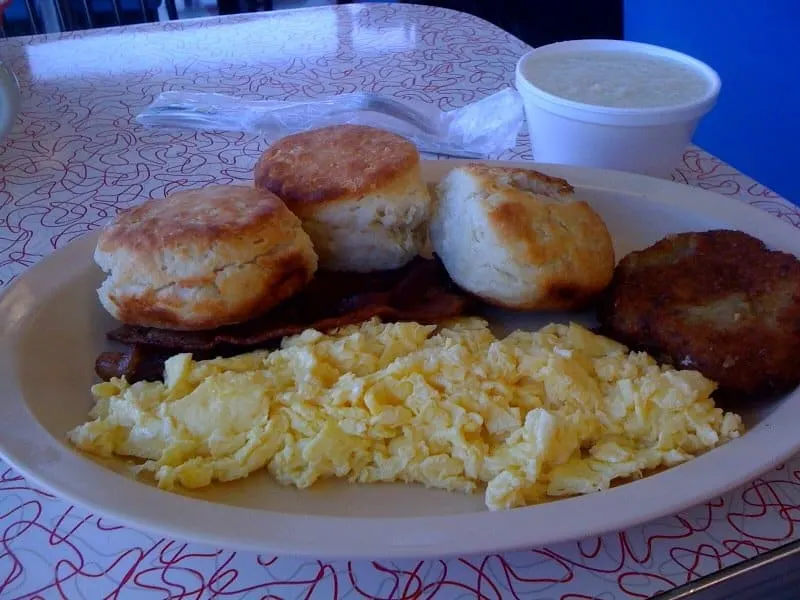 Breakfast is an experience unto itself in Memphis. Here are a couple of our favorite spots to enjoy the most important meal of the day.
Arcade
This is Memphis' oldest café and will take you back to years gone by. We tried the peanut butter and banana sandwich and thought of Elvis.
The Eggs Redneck also comes highly recommended- sausage, chicken, or bacon with biscuits soaked in gravy with eggs and hash browns. Grab a t-shirt from the Arcade Restaurant gift shop if you are looking for a unique souvenir.
Bryant's
We were on a search for authentic Southern Biscuits and Gravy. A local recommended Bryant's to us.
It's a bit outside the city but well worth the drive. The breakfast options are plentiful and the biscuits were outstanding.
9. See the Ducks at the Peabody Hotel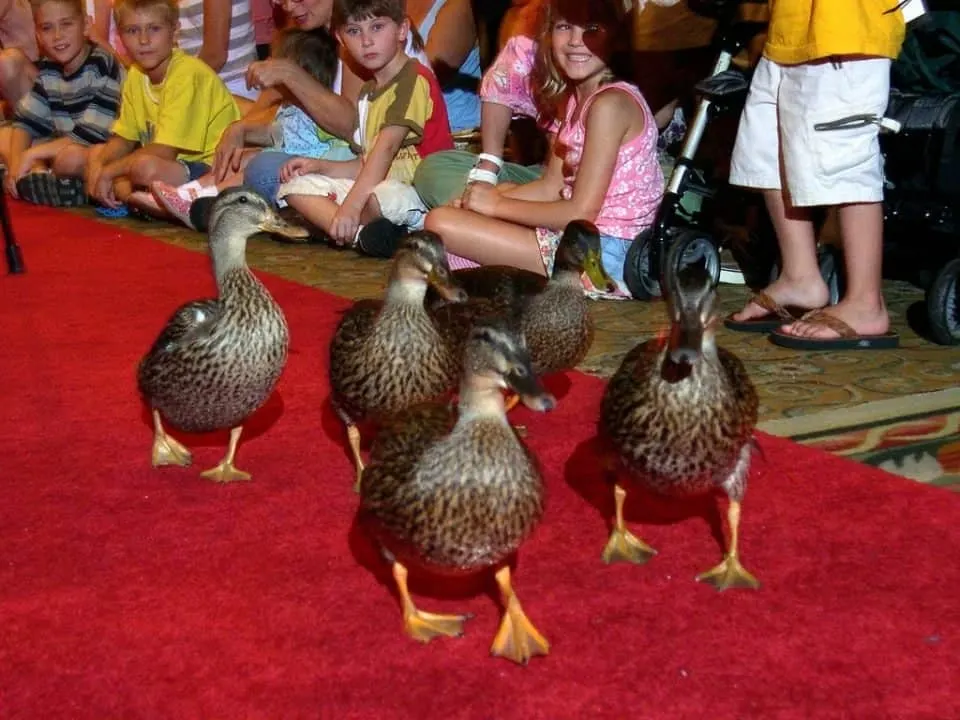 You absolutely do not want to miss the duck procession at the Peabody Hotel. This adorable tradition began in 1933 and is most definitely worth it for the photo in your camera roll.
The famous Grand March takes place in the lobby at 11 am and 5 pm daily. Arrive early if you want to secure a front row spot.
The ducks head down the elevator from their rooftop "duck palace", waddle down the red carpet, and then make splash as they climb into the hotel's fountain for a little swim.
10. The Orpheum Theater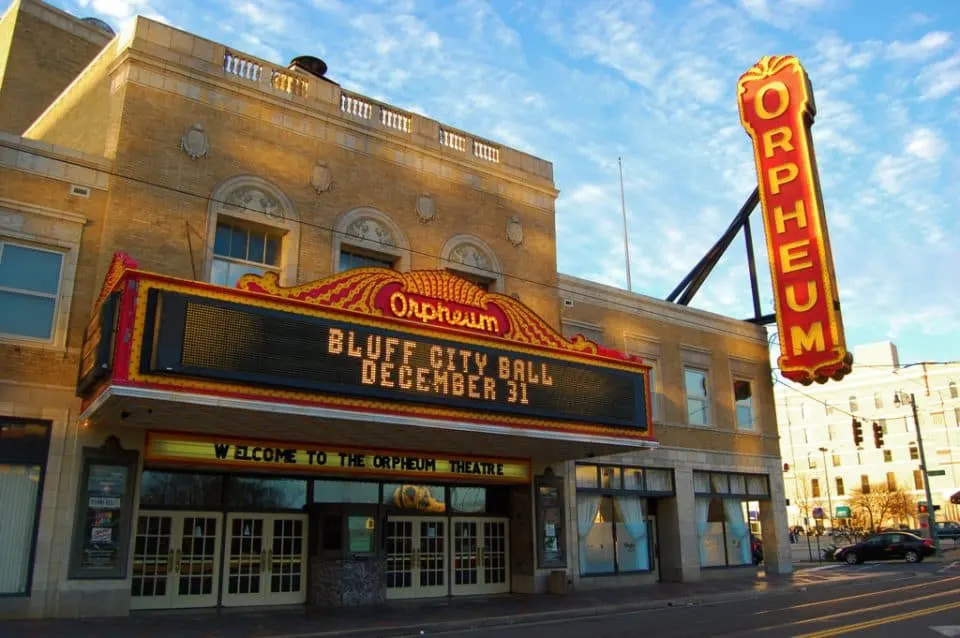 The Orpheum Theater is an iconic Memphis performance venue is part of the fabric of the city. Built in 1928, this classic theater is where creativity, performance, and talent shine in the Memphis community.
Be inspired as you watch and listen to local artists and traveling performances. Take the kids and introduce them to the culture of Memphis, Tennessee. The theater hosts a wide variety of events and many are family-friendly.
Where to Stay in Memphis with Kids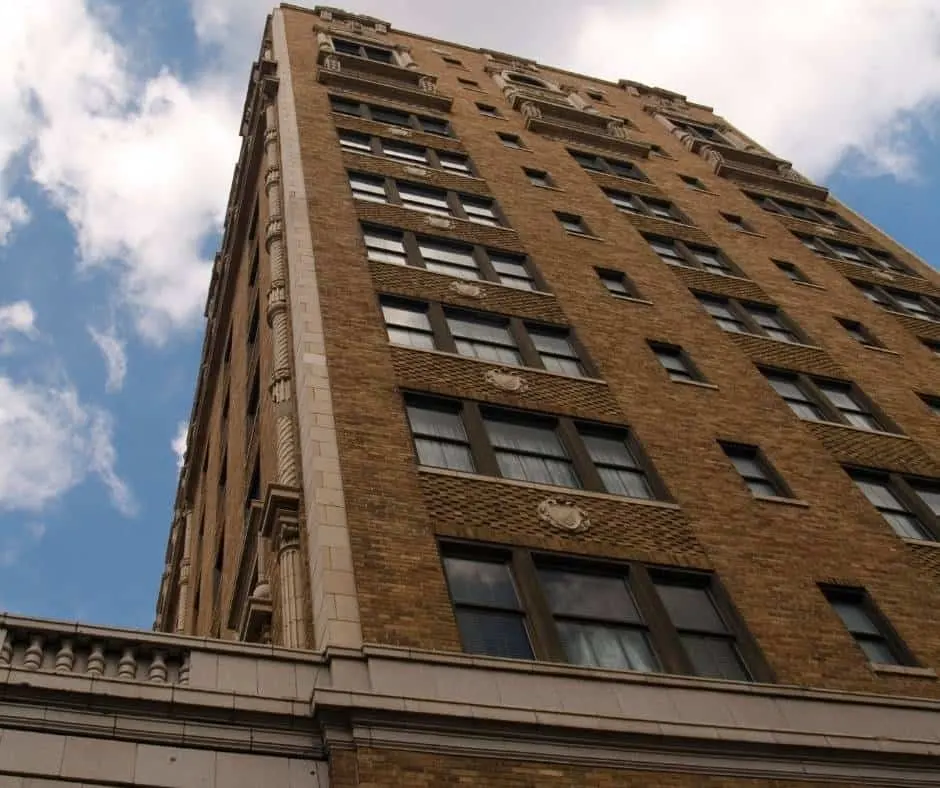 The Peabody Memphis Hotel
The Peabody Memphis is an icon in this city and known as the "South's Grand Hotel" for over 145 years.
An Italian Renaissance luxury hotel with Memphis charm, it's where a lot of Rock N Roll was made. The lobby is elaborate with offerings of high tea, a full bar and fabulous desserts.
Hotel Napoleon
The Hotel Napoleon is a boutique hotel is centrally located and walking distance from the excitement of Beale Street. The chic-rooms are artfully decorated. The vibe is hip and modern and the rooms are very comfortable. Ideal for travelers that like to feel like you are living the city life of Memphis.
Find things to do with kids near you!
From coast to coast, we're determining the Top 10 Things to do with Kids Across America in each state and dozens of cities across our great nation.